HCDE undergraduates and prospective students are given a variety of resources to help with academics and connecting with and within the department. But the participation rates and department engagement fail to match the vast array of departmental resources provided. 

HCDE Widget was designed with undergraduates and prospective students in mind to create a one hub of resources to view and use. As well as personalize and highlight the resources most helpful and accessible.

This project was conducted as a part of an undergraduate course in the Human Centered Design & Engineering department during the Autumn of 2019.
HCDE undergraduate and prospective student participation rates and department engagement fail to match the vast array of departmental resources provided. How might we provide more efficient access to departmental resources for HCDE undergraduate and prospective students?
We each interviewed students in the Human Centered Design and Engineering program and got a range of first and second year students in the major. We conducted 9 semi-structured interviews and 1 contextual inquiry. Our questions focused on the engagement within and with the program as well as the resources they felt were helpful.
Some of our most insightful findings were:
        - Lack of motivation to stay connected with the department. 
        - Student's felt bombarded with emails from the department. 
        - Information given didn't feel personal which lead to not feeling belonged. 
        - Want staff and faculty to be more involved in promoting activities inside the classroom. 
Before each interview we made sure participants understood the intentions of this interview and that we were not connected with the department so they could answer truthfully. As well as reminded them they had the option to opt out of the interview or not answer the questions asked. This also helped us understand our own biases on this topic since we fall under the target users. We were able to validate that this was a problem facing the target users, not just us. 
After research we were able to create two personas that best represented our user group to evoke empathy throughout our design process. We were able to draw information from our persona based on the information we got from user research to highlight the goals and pain points of our users.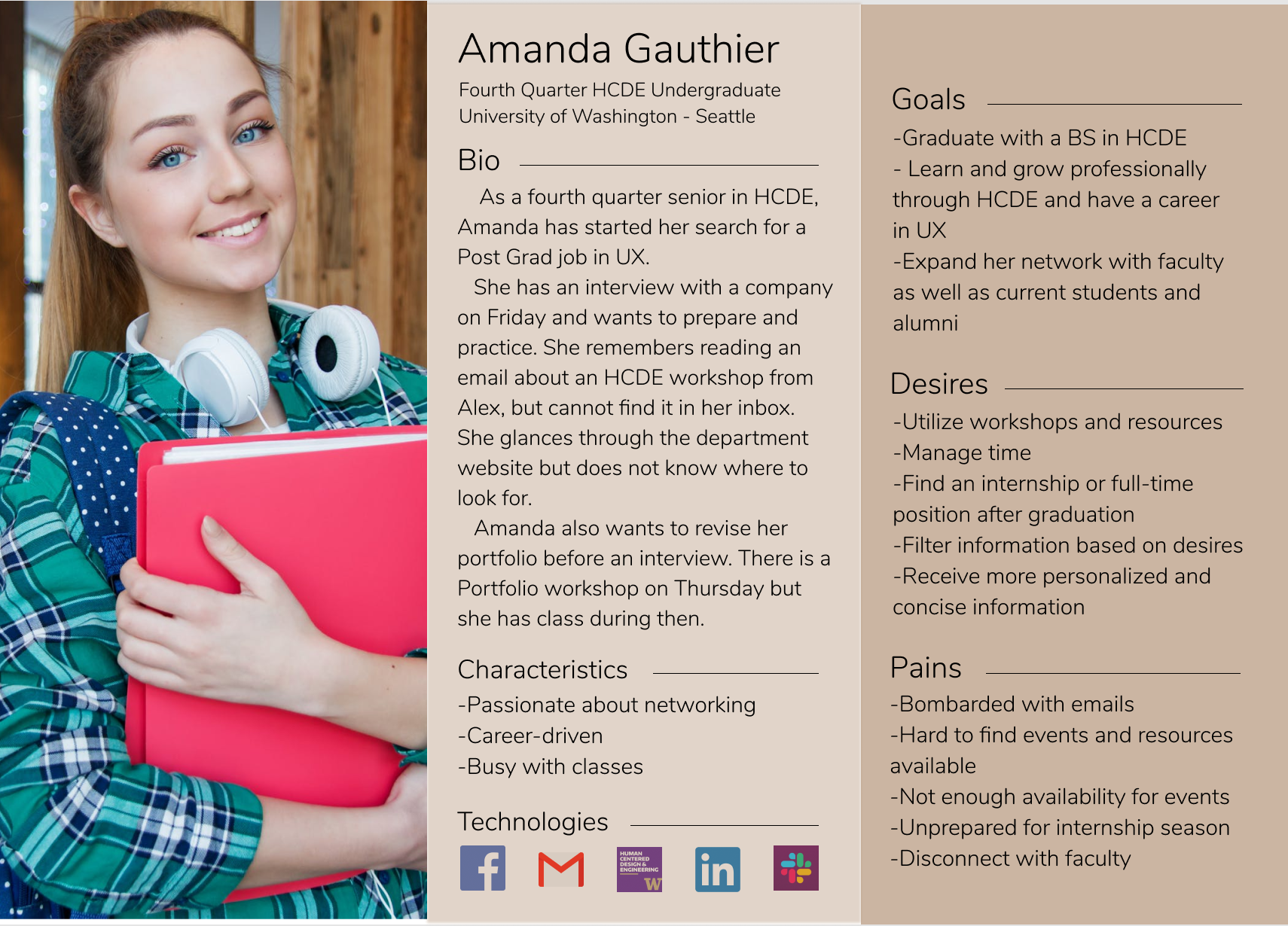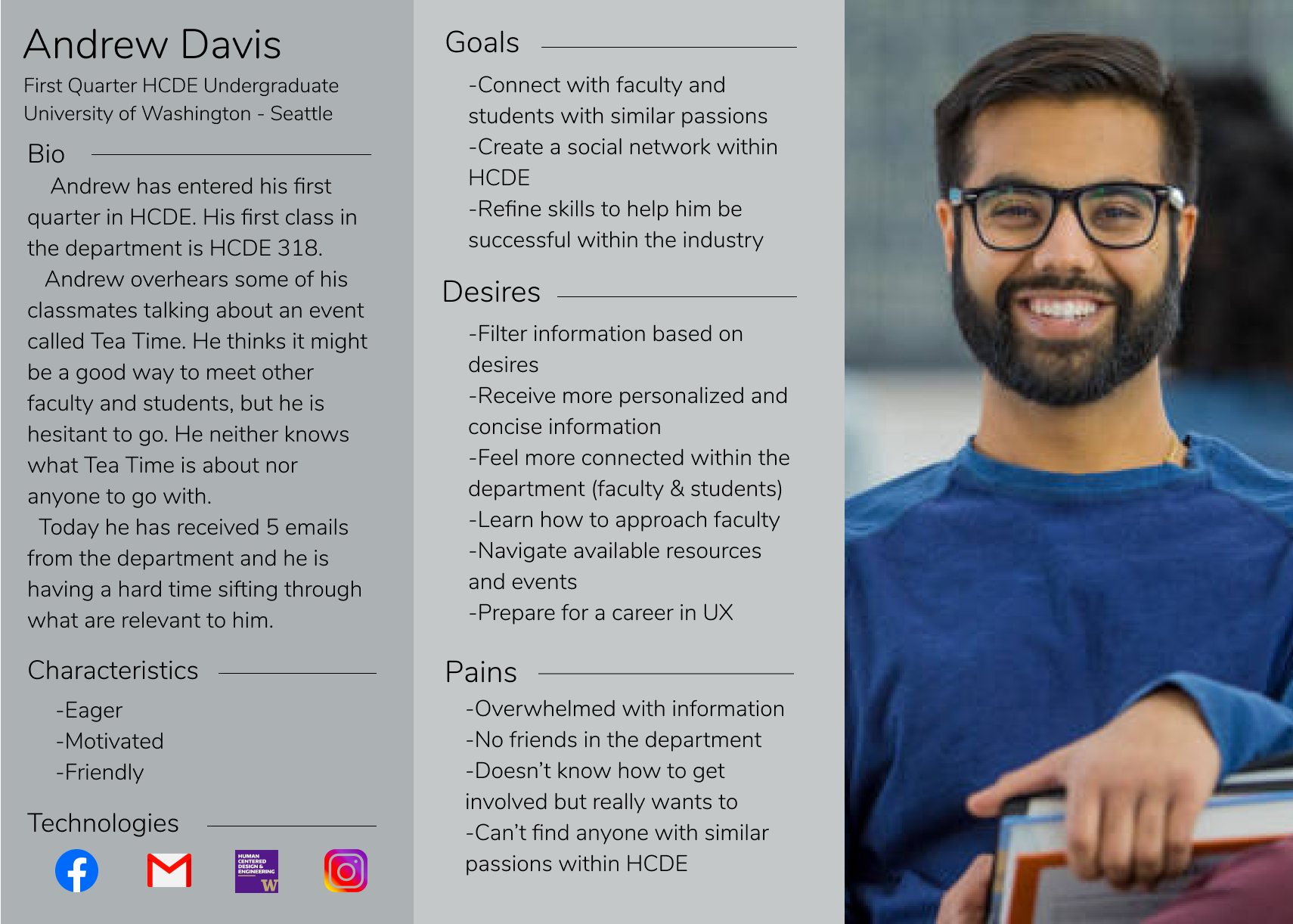 To understand our user more we created a user journey map highlighting the users' week. We took information from our user research and personas to create a journey map that best represented a typical week that revealed pleasures and pain points. The journey map displayed the touch points,

fluctuation of feelings, and actions that resulted from a busy week of an HCDE student.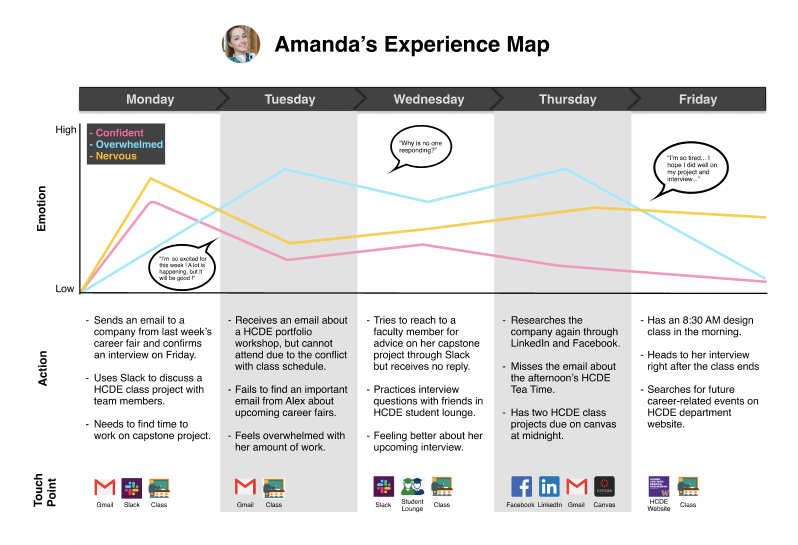 From our research we were able to find 10 key design requirements. This step was important to understand and define before moving onto how the product looks, behaves, operates, and feels.
 1) Allow students to learn about HCDE extracurricular clubs for networking. 
 2) Allow students to easily access HCDE course descriptions online for future   planning. 
 3) Allow students to connect with HCDE faculty.
 4) Allow students to register for HCDE professional development events in   time.
 5) Encourage conversations between HCDE students.
 6) Allow students to be aware of and be updated about HCDE events.
 7) Collect and store HCDE-related information for students to glance through and look for.
 8) Minimize HCDE resources channels.
 9) Allow admin to quickly update information communicated to students 
10) Allow students to know who else is interested in specific HCDE events.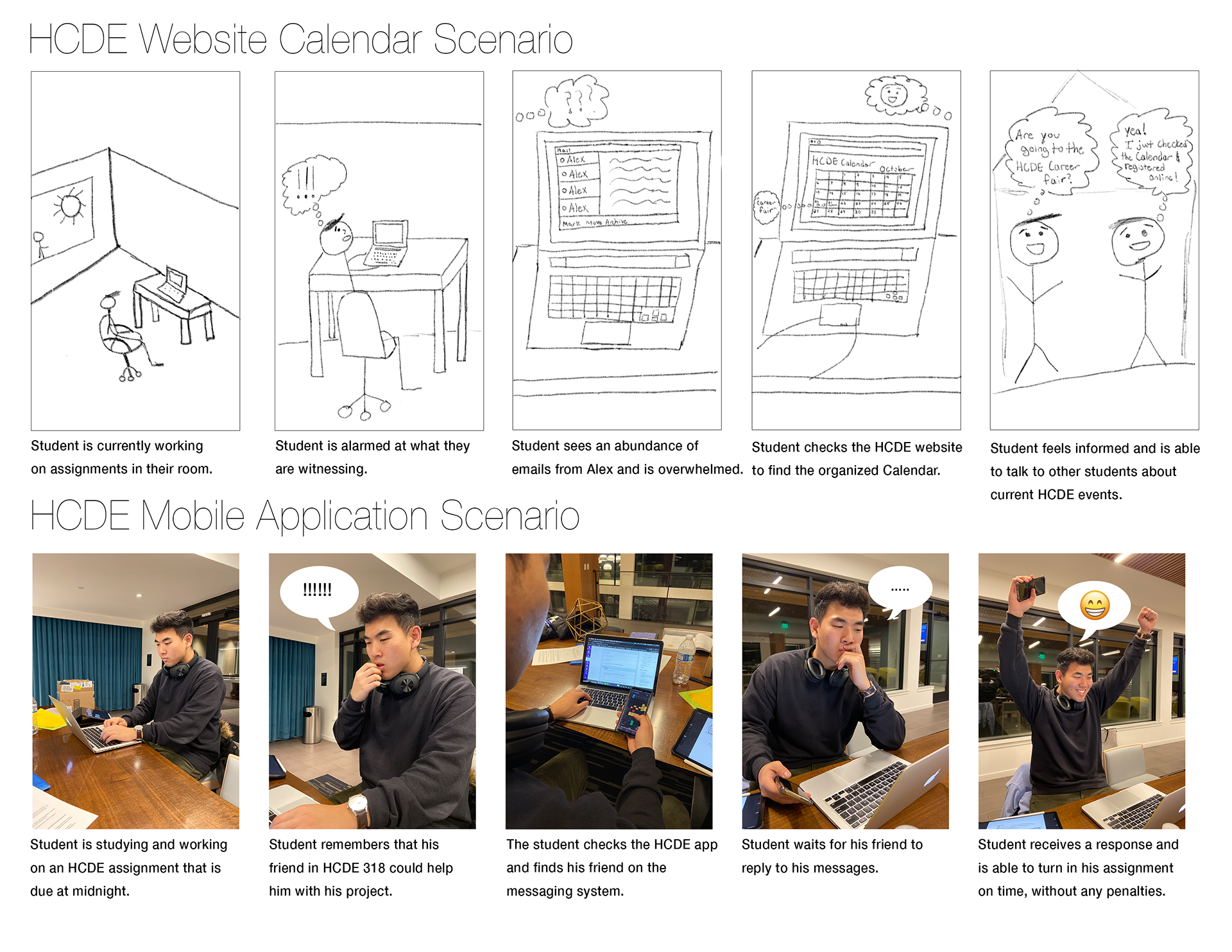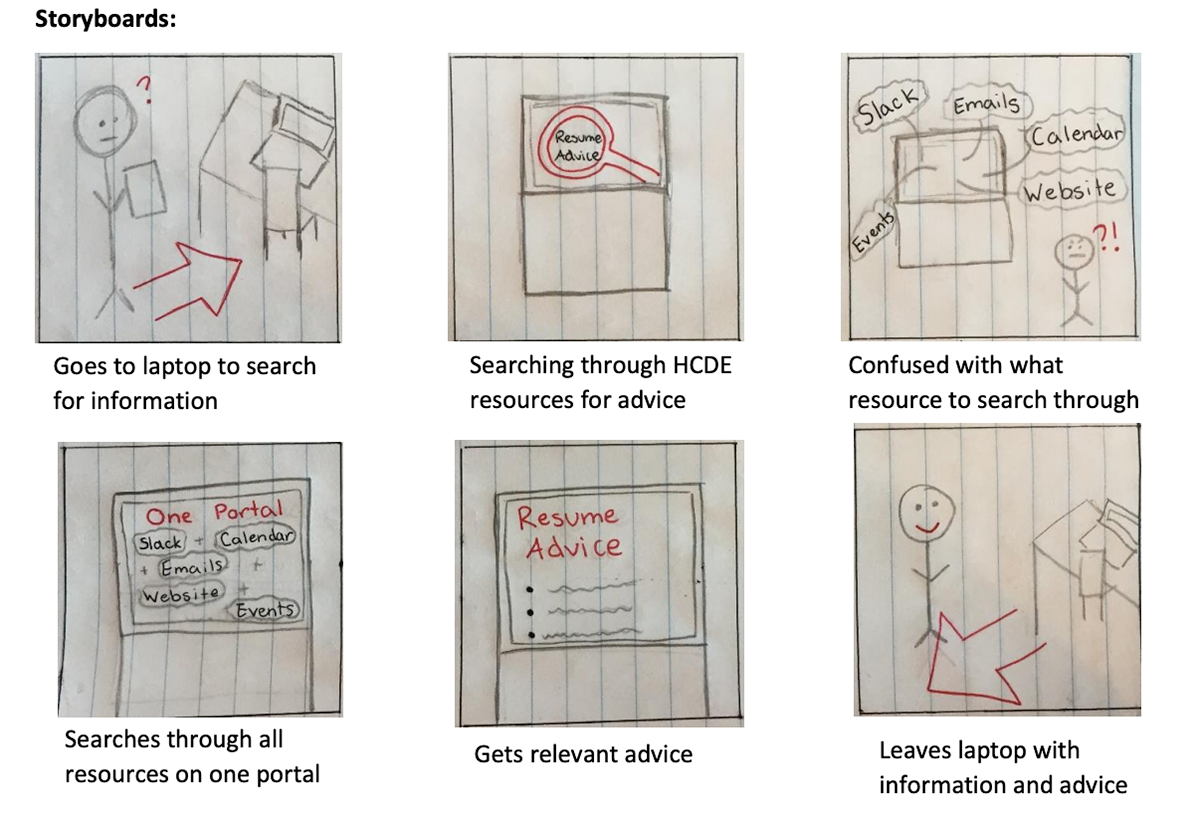 Task 1 Walkthrough: Open HCDE Plug-In
Goal: To check if the plug in is quick, simple, and easy to find.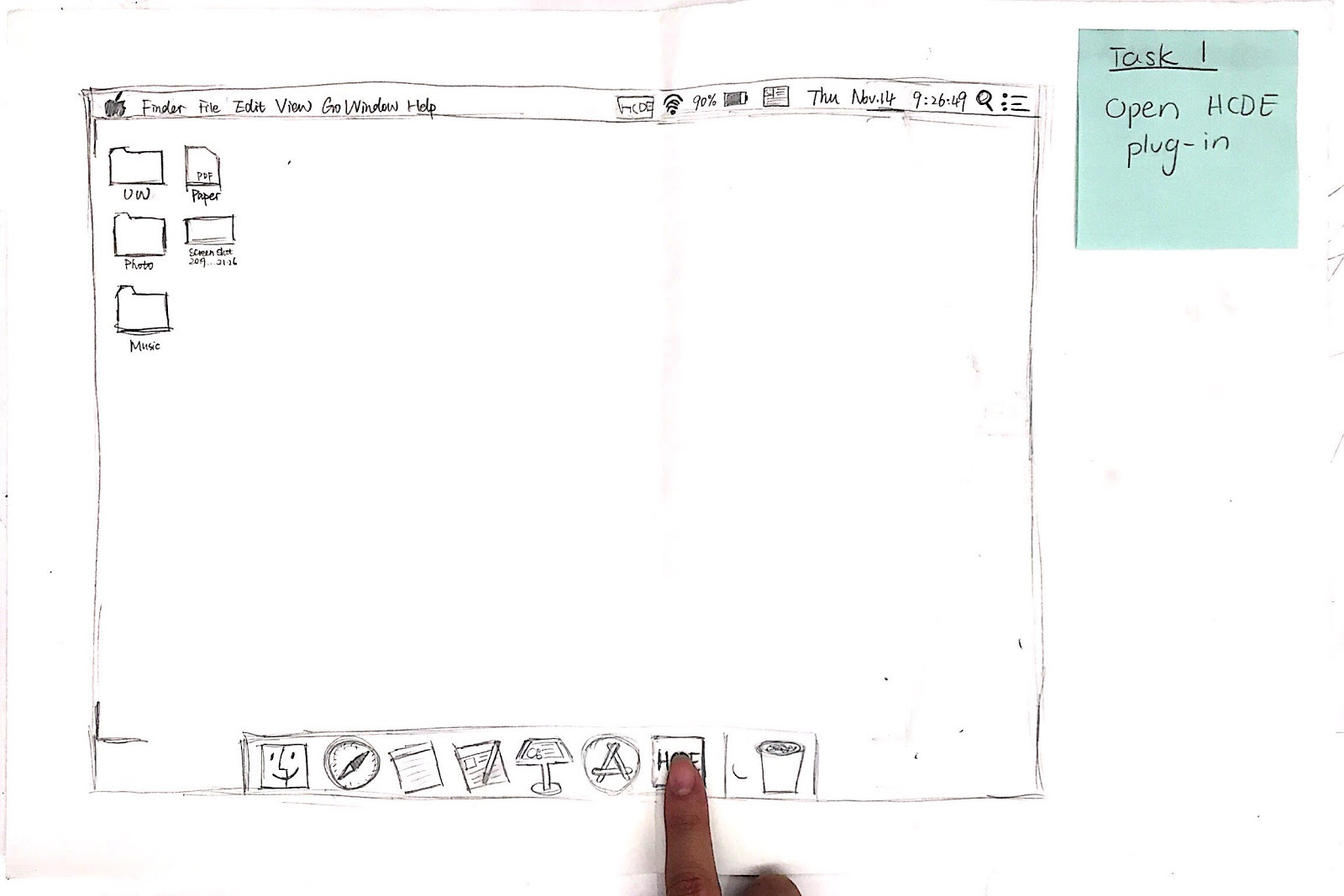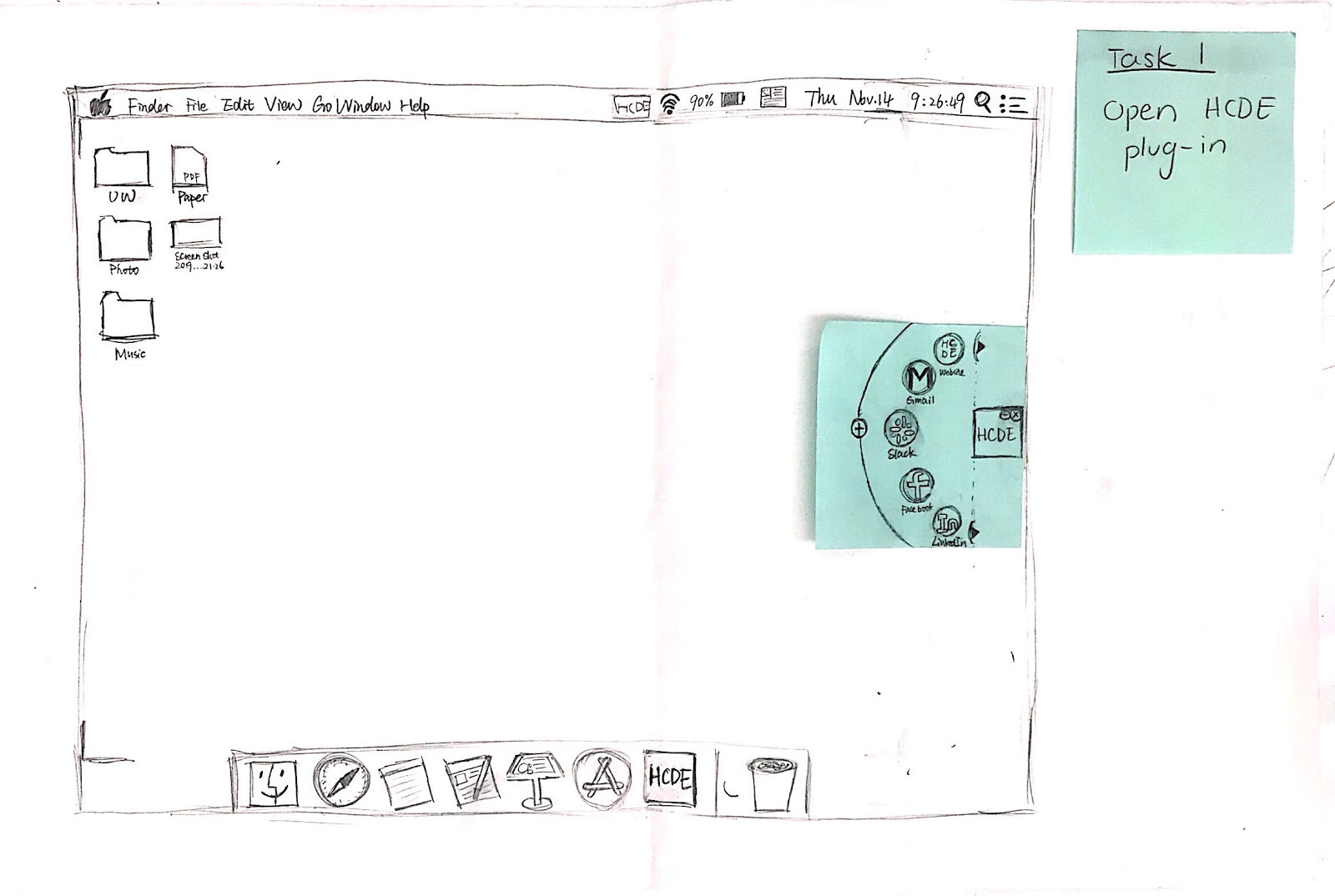 Task 2 Walkthrough: Choose an Icon to Open and Close
Goal: To fully understand and improve the process of using the widget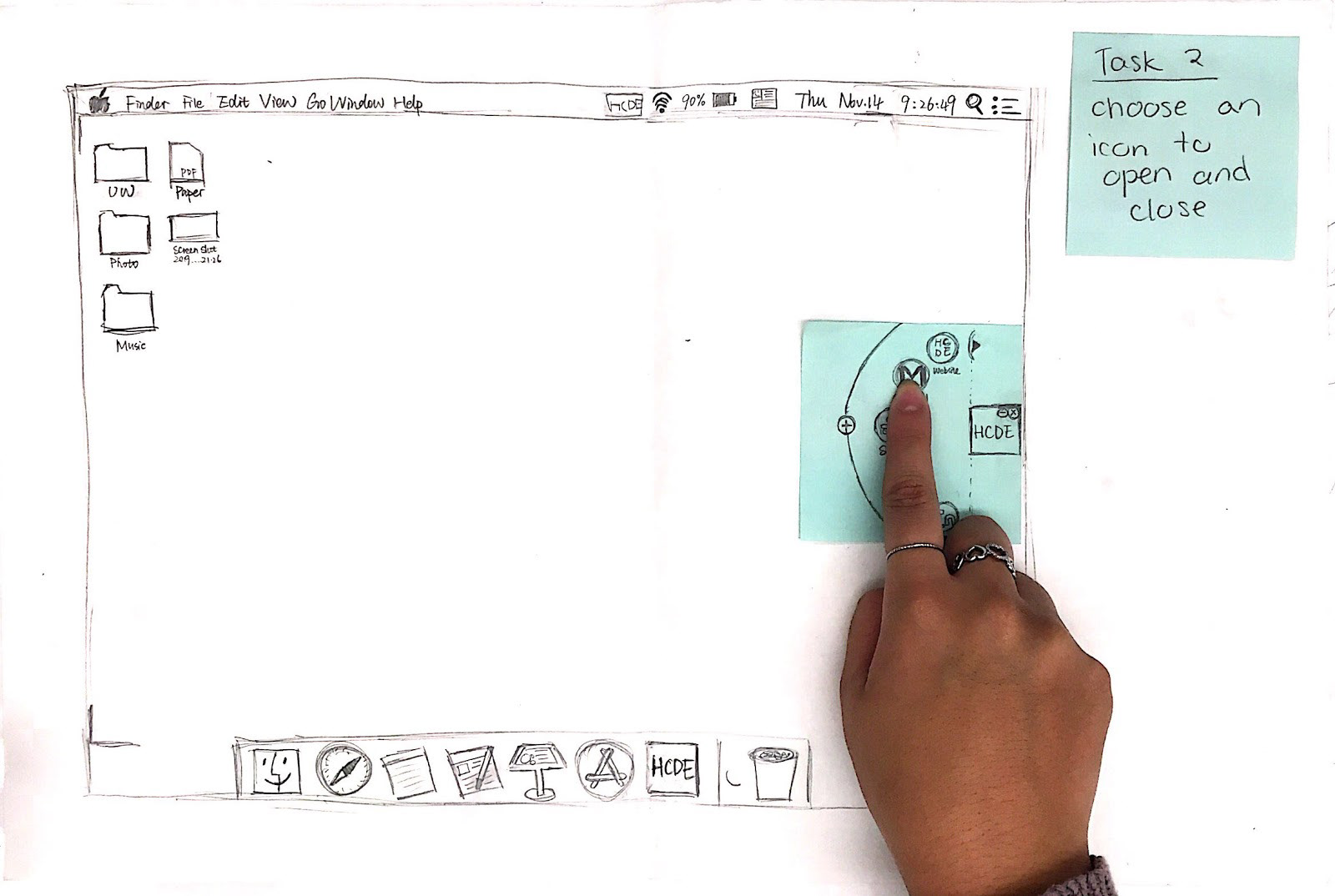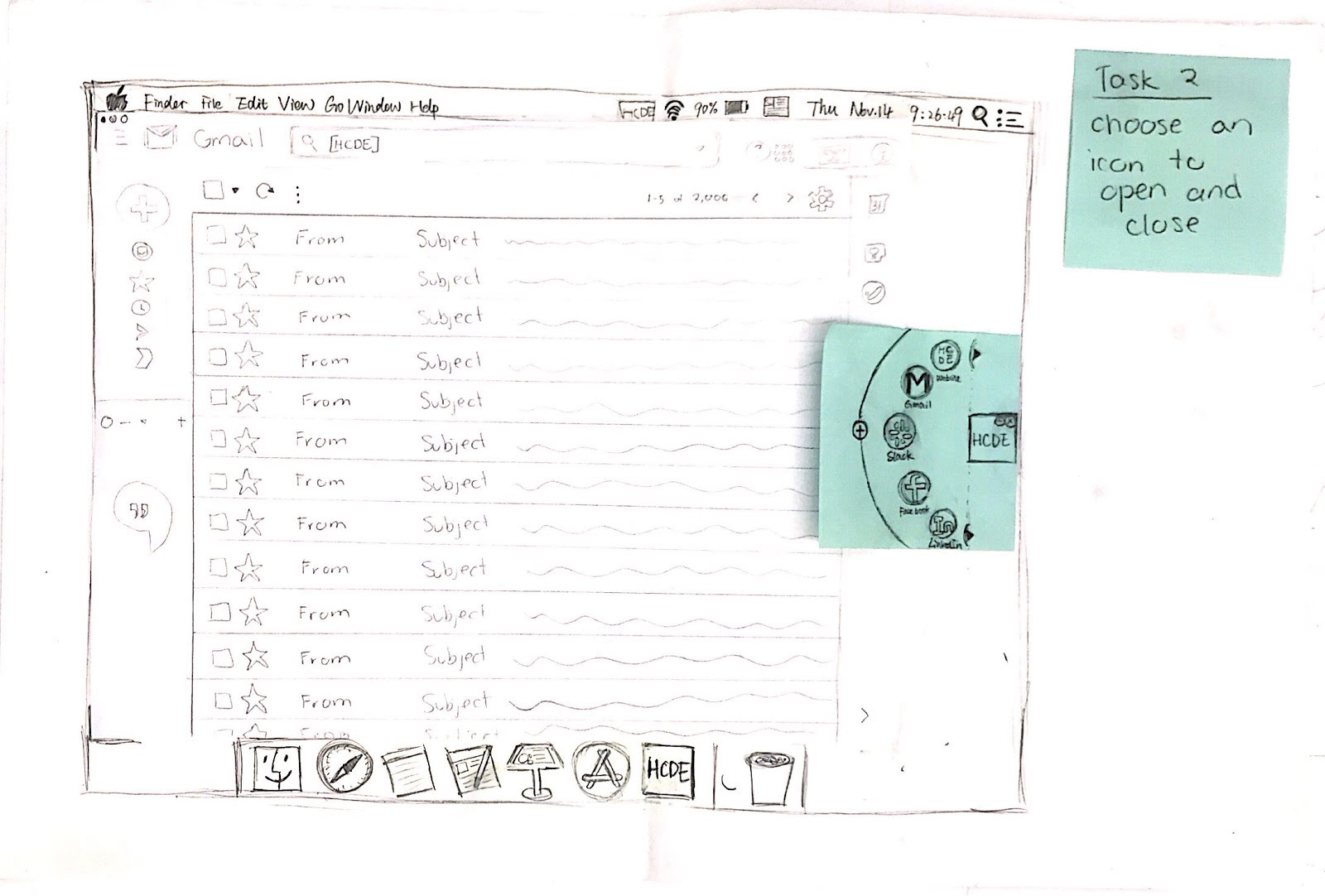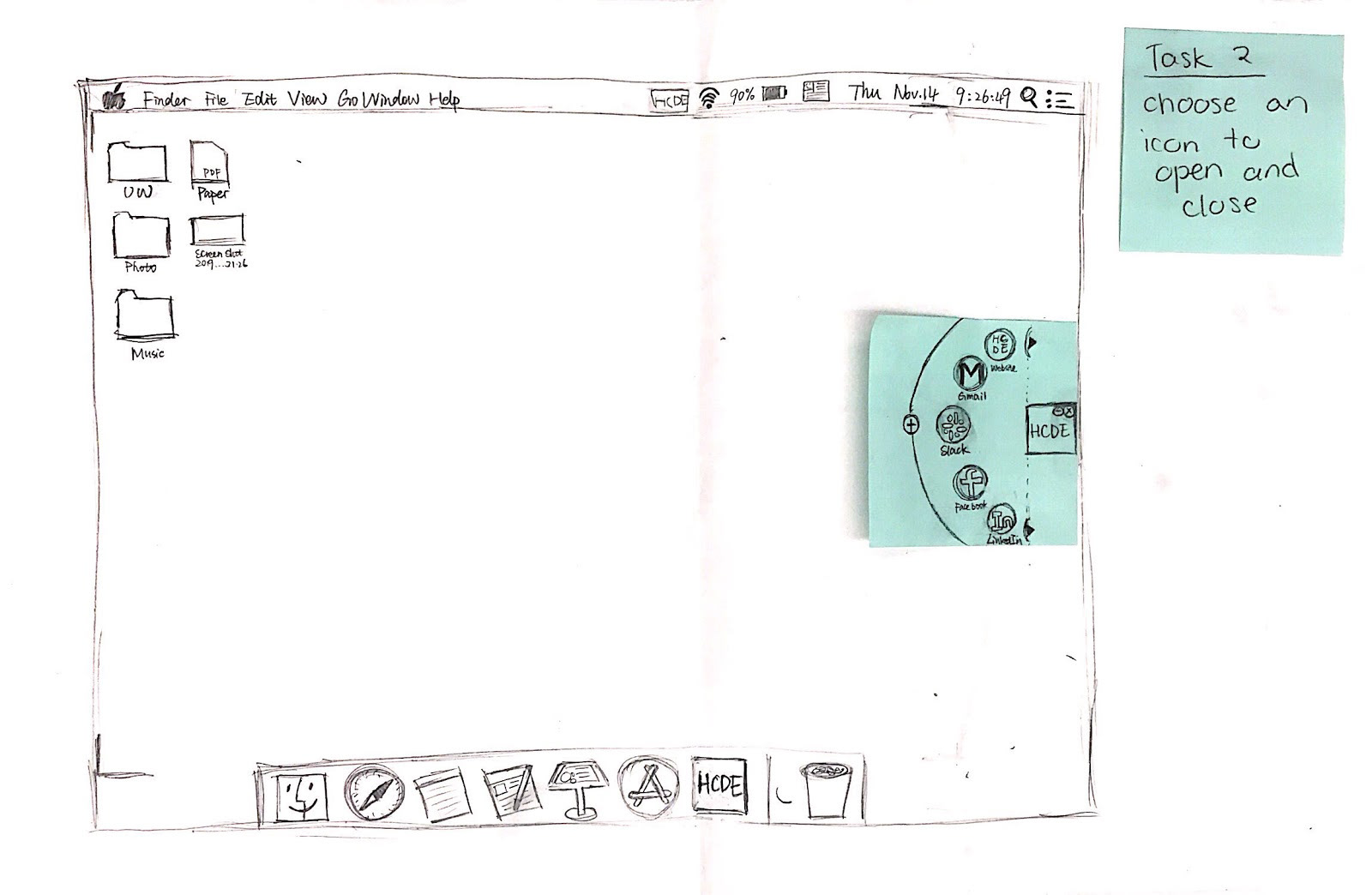 Task 3 Walkthrough: Add "Canvas" to the Plug in
Goal: To understand and better develop the shortcut implementation process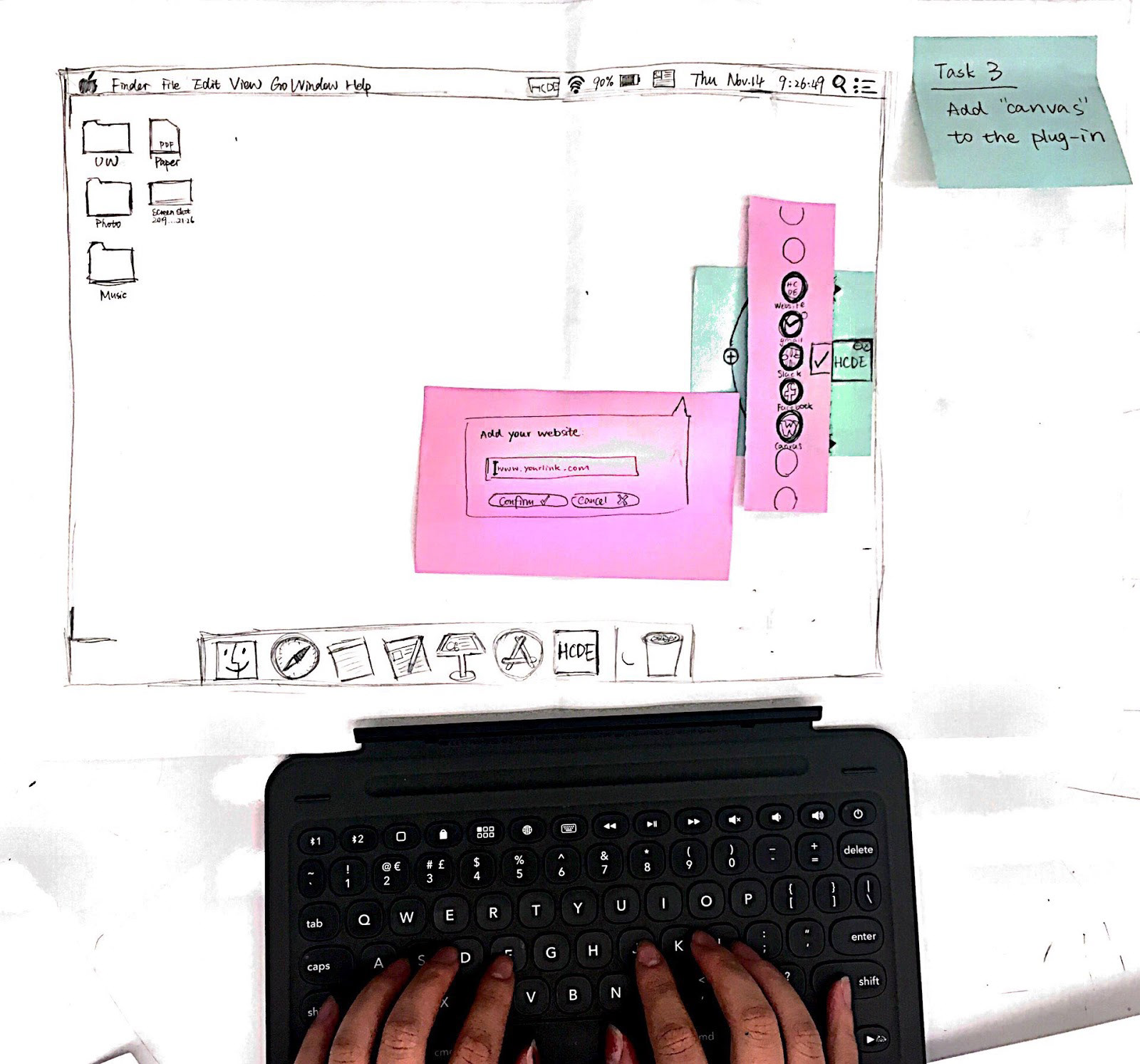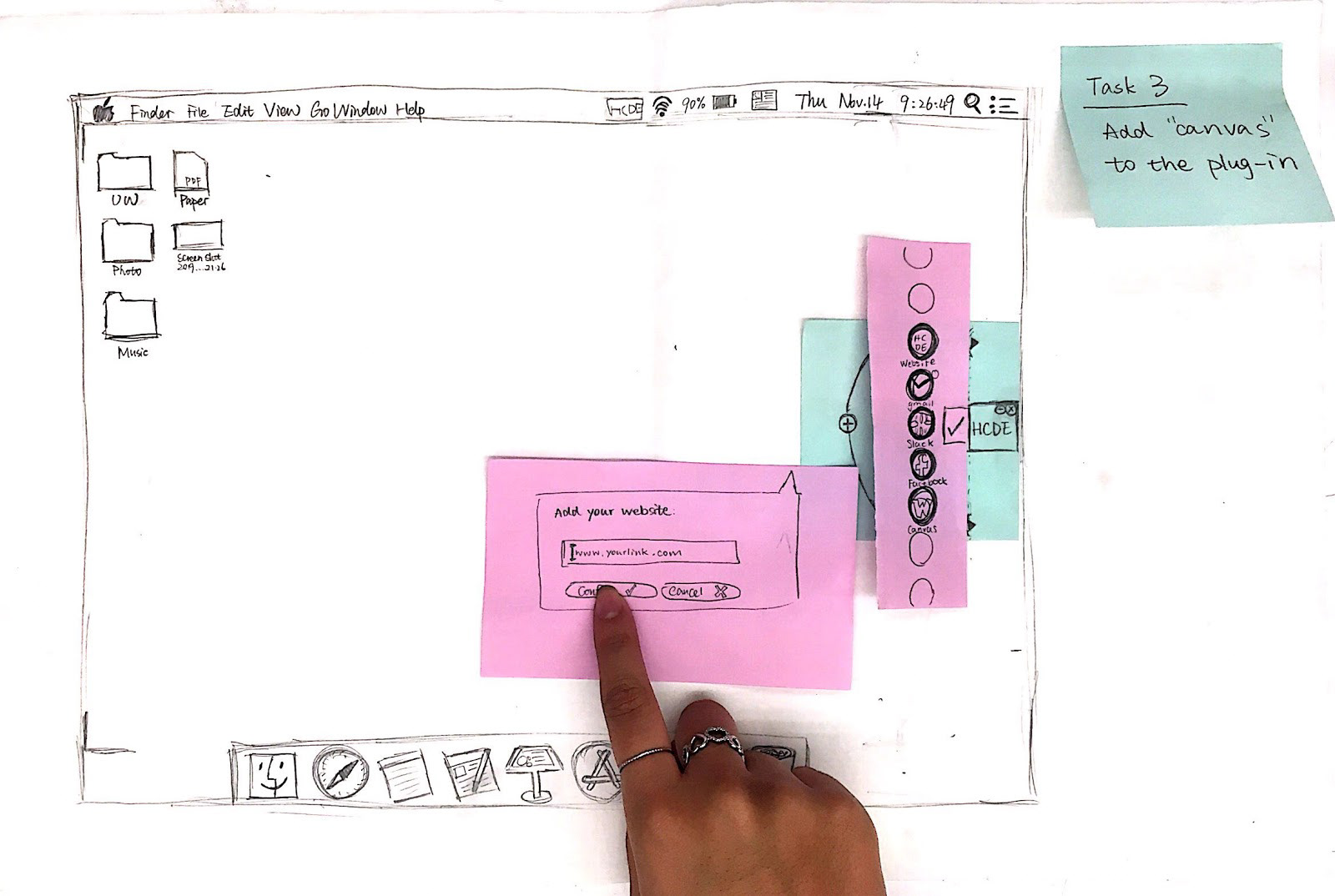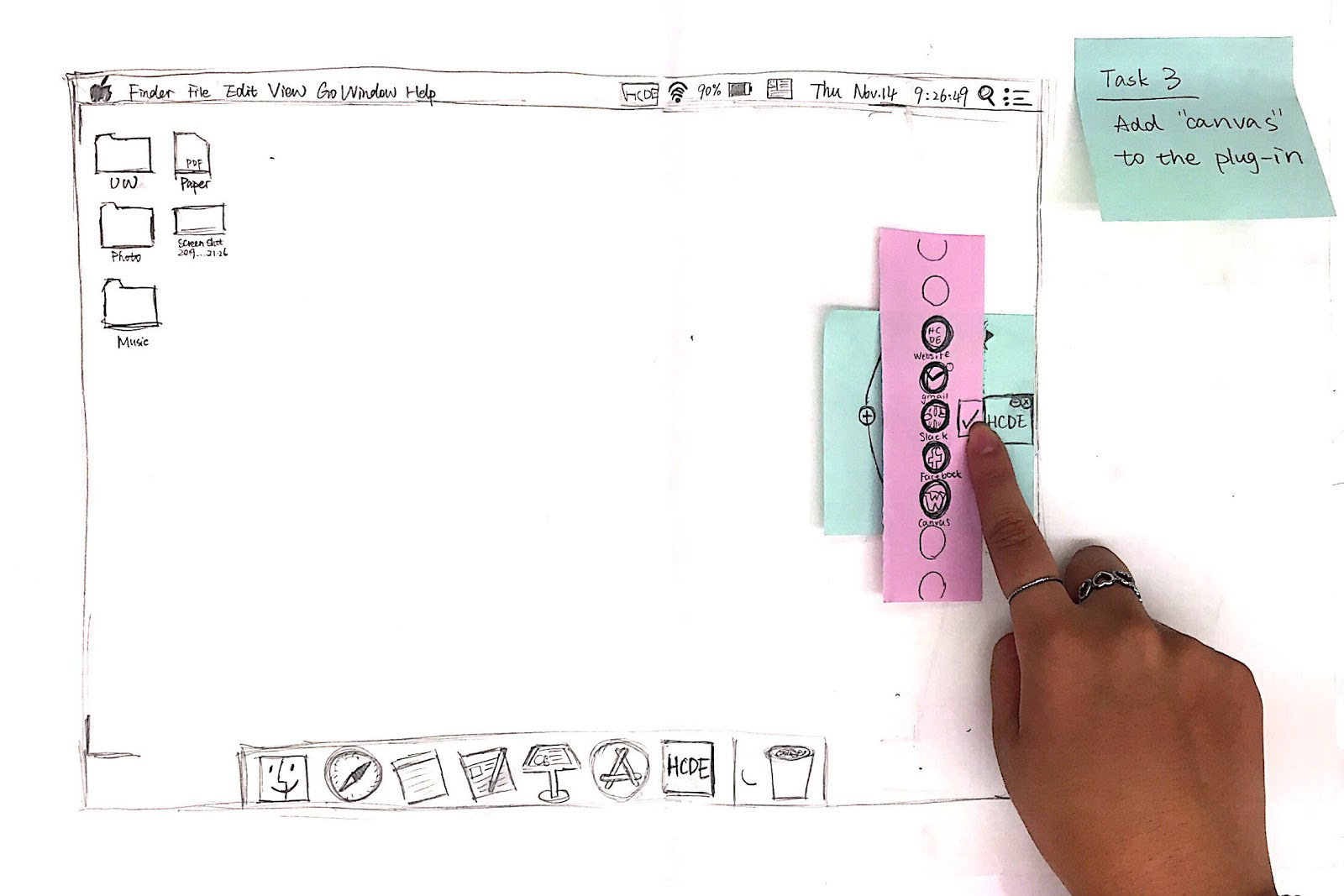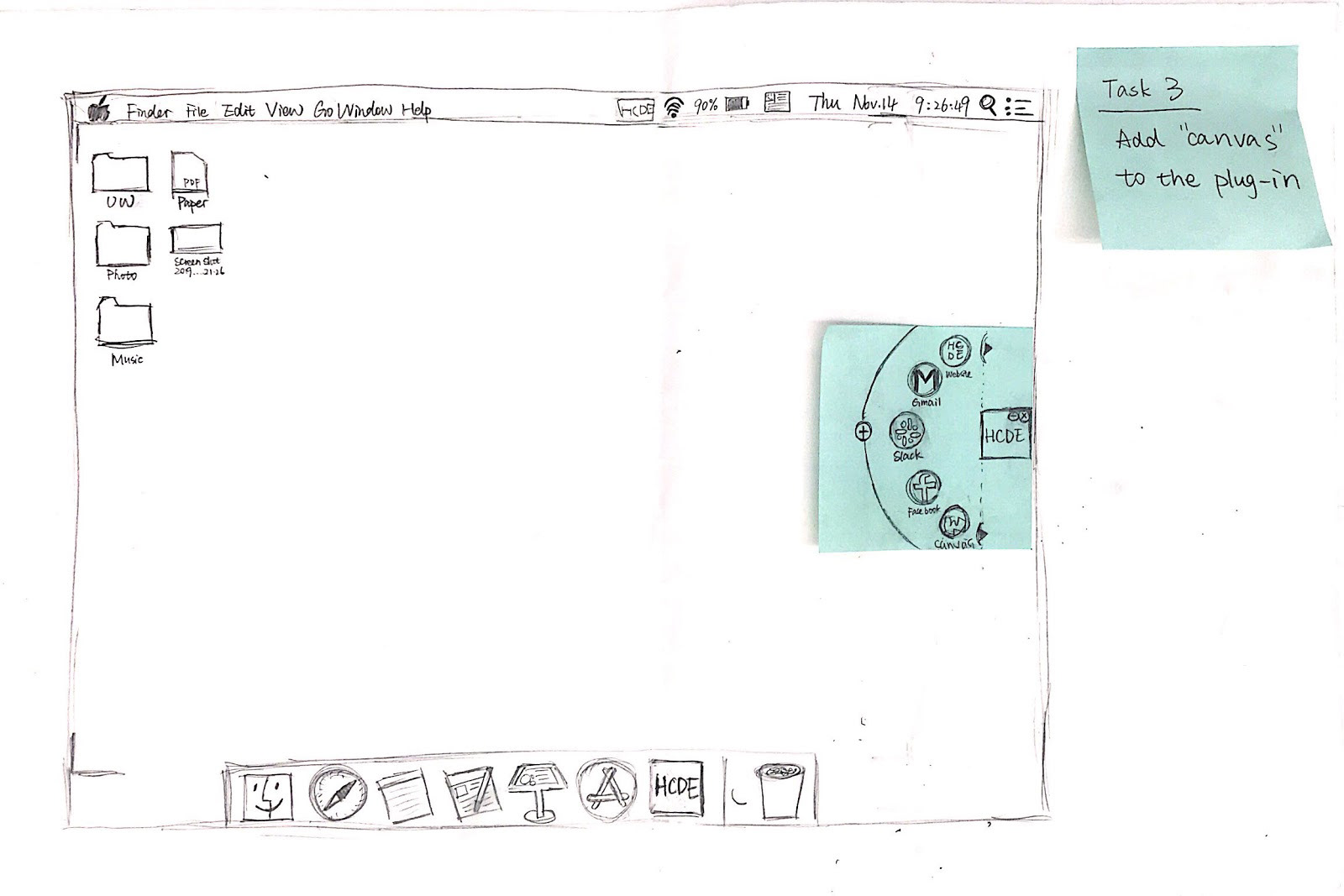 An annotated wireframe is a rough draft of what the designed system will look like. It is incredibly useful for developing an overall layout and functionality that the team is looking to create.

After receiving feedback from the paper prototypes, we were able to create our full system of what are design would look like. The main purpose is to see the functionality and general design.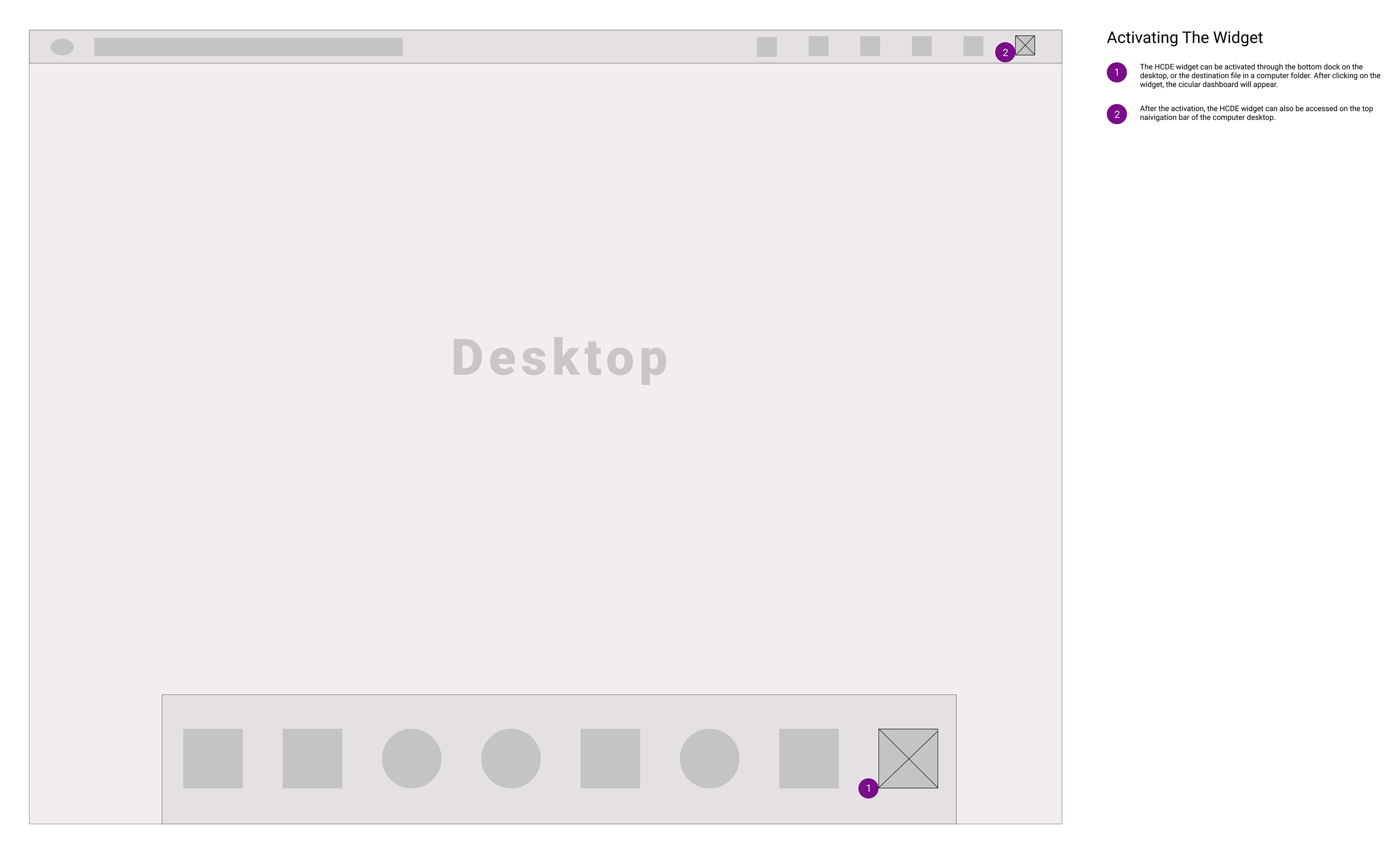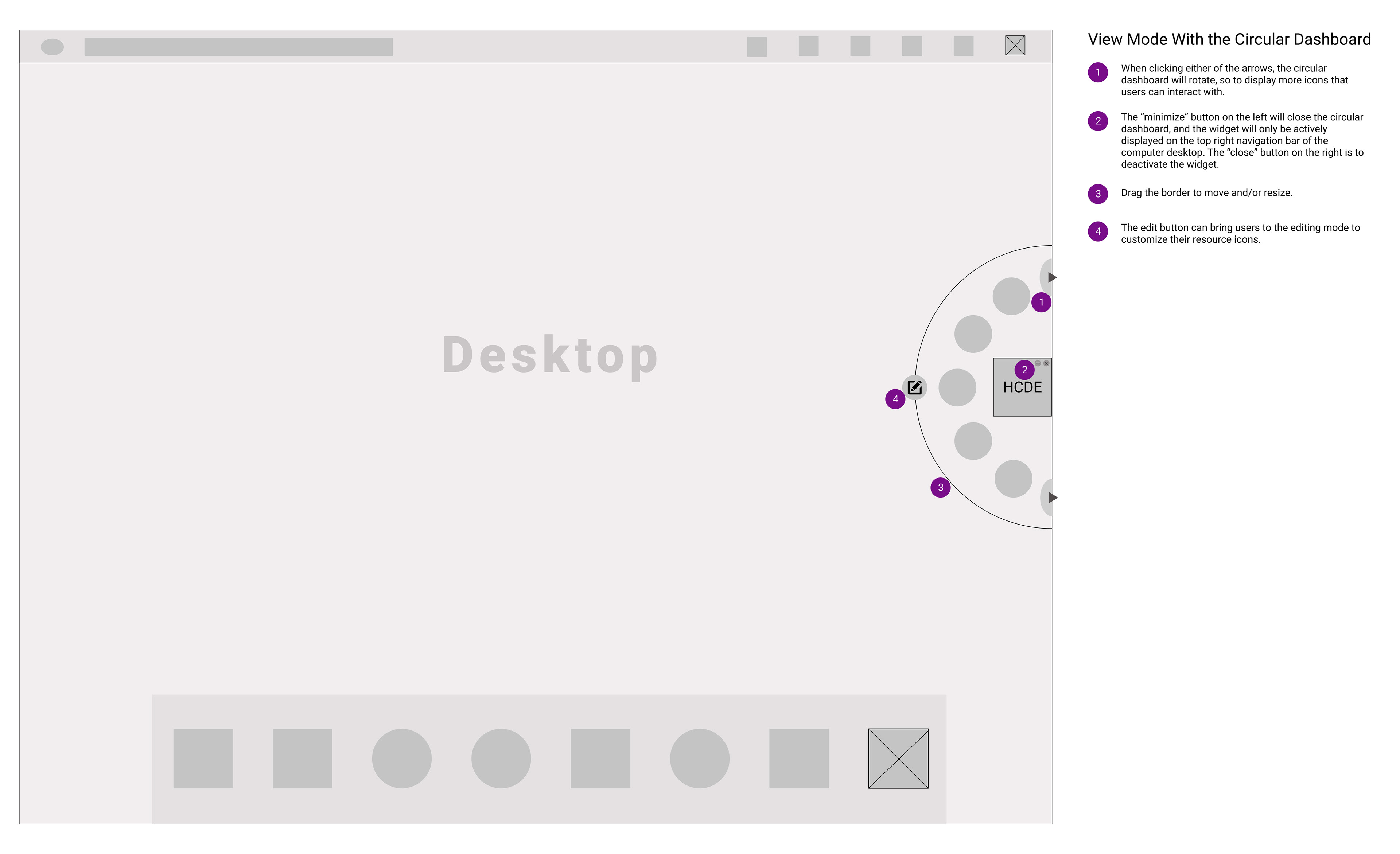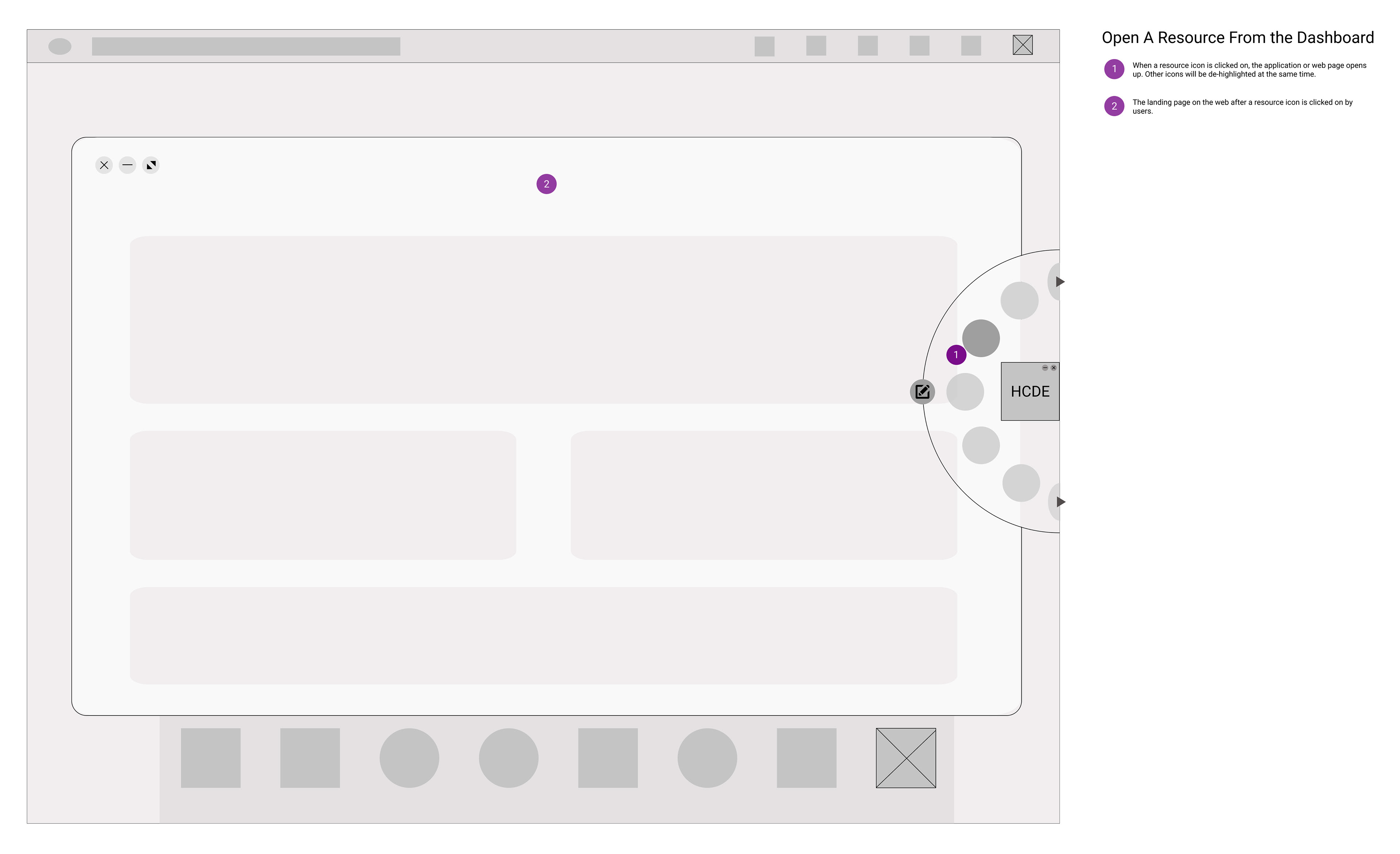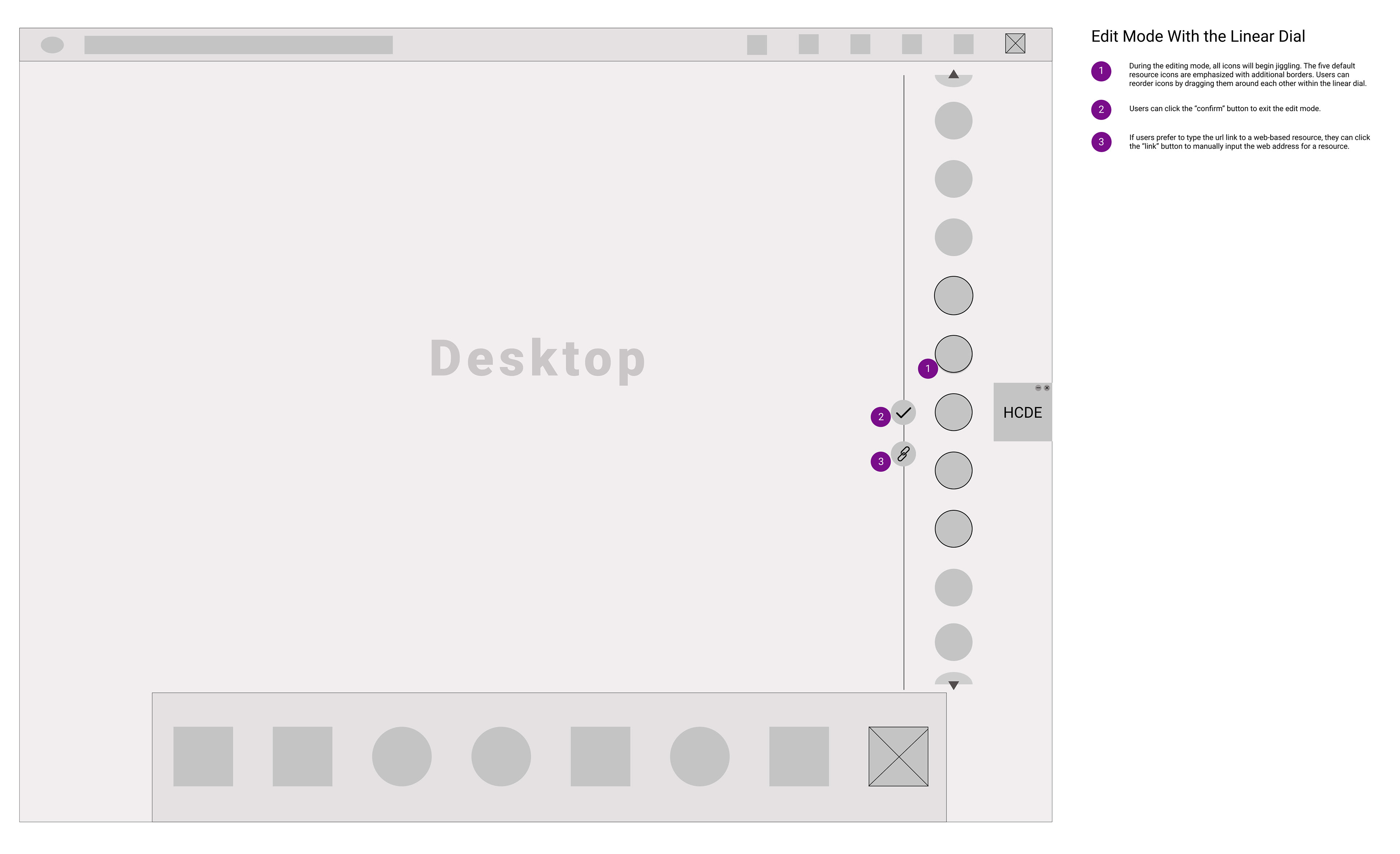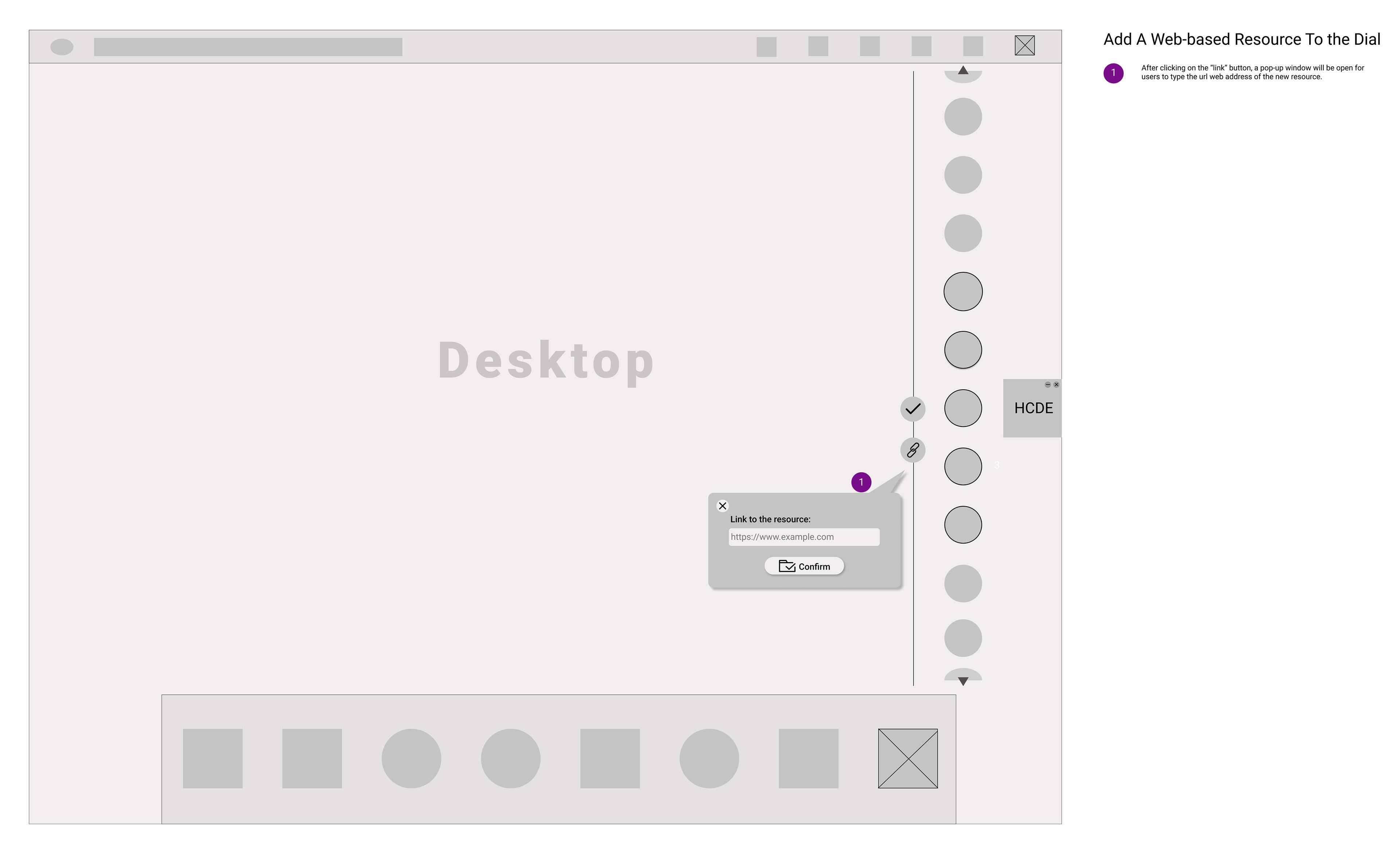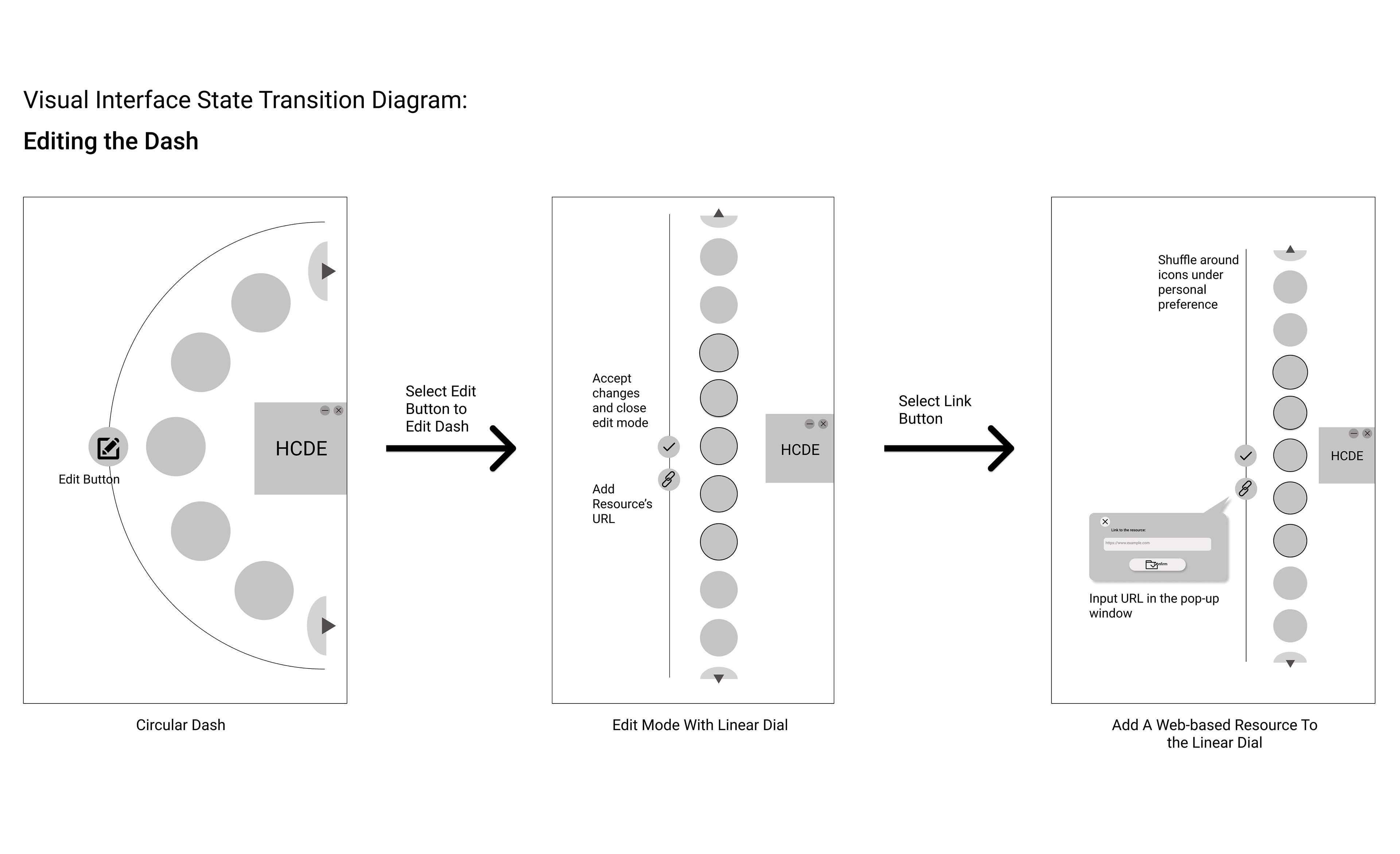 Building a high fidelity mock-up is when the design team pivot the emphasis towards a complete visual and functional refinements of what the product will look like in real life. We use Figma to convert our wireframe into this final design representation. 
Taking our users' visceral and behavioral goals into consideration, we created three mock-up screens to showcase our product, including the desktop view, the active view, and the edit view.